Section C-HR to make it big and loud at the Detroit Autoshow
The concept version of the C-HR compacted Crossover is finally on its way The base model is all set to be rolled out while the last minutes tweaks are going on
The concept version of the C-HR compacted Crossover is finally on its way. The base model is all set to be rolled out, while the last minutes tweaks are going on. The car is getting its makeover to be presented at the upcoming Detroit Auto Show that is intended to happen in the month of January, 2017. This concept shall be a four door, and looks like talking from the car?s size for that matter, is specially being created to make it big and happening to suit the markets of Japan, Europe and North America.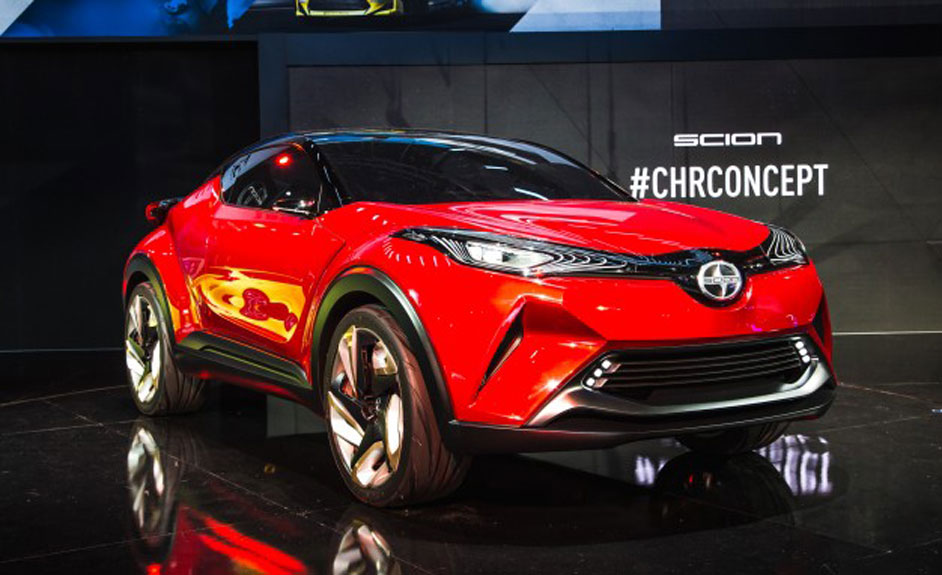 Although this hall be entering the subcompact SUV market a bit late, but t is therefore certain to make it big, owing to a highly reliable brand, a revolutionary design and of course some major tweaks that are new and simply cutting edge for the market to get fascinated. The car would be looking a lot quirkier, sharper and innovative.
Talking of the engine options; there would be two of the versions seen on the car. A turbocharged gas engine along with a hybrid version would be ruling the subcompact SUV market soon. The hybrid version in the car would carry a 1.8-liter dynamo that is placed in the latest Prius as well. Therefore this new version of the car would also stand upon the all New Global Architecture (TNGA). Talking of the total output, it shall be a total of 121 hp, which is in fact lesser than the Prius, if compared.